Share the post "Dove Cresswells Dog Training Online: Over 50 Live Videos"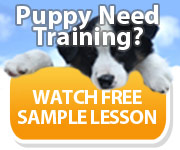 Is Dove Cresswells Dog Training Online for you?  Well, see for yourself. I have personal experience with this program.  So I'm doing a Dove Creswells Dog Training Online review just for you. So, here we go.
Bringing a new pet home can be very stressful. A young dog needs to adjust to the "pack structure" of its household.  And that creates a lot of friction. There are many programs that offer tips and tricks for bringing an animal in line. They don't all work though.  So how do you know which one to choose.
Well, that all depends on what you and your pet need and how your pet learns.  That's where my Dove Cresswells Online Dog Training review comes in handy.
Dove Cresswells Dog Training Online: Over 50 Short Videos 
While most dog training programs require a significant time commitment, Dove Cresswells Dog Training Online method is divided into sessions of just ten minutes at a time. The program consists of over 50 individual videos, covering a wide range of behaviors and remedies.
Dove Cresswells Crate Training & House Training…
From absolute basics for puppies like crate training and appropriate potty behavior, to videos made just for older dogs, the topical coverage is extensive.
Dove Cresswells Videos Can Be Watched in Any Order
Dog training is a step-by-step process, with new lessons building from older ones. The videos in this program can be watched in any order, but it's recommended that you and your canine companion master the basics before moving on to more advanced instruction.
Is Online Dog Training Effective?
While some pet owners may not believe that dog training online is as effective as going to a professional trainer in person, with diligence and persistence these materials can deliver good results.
Dove Cresswells Online Dog Training is so confident in the program that she offers a 60 day money back guarantee if you don't believe you've gotten your money's worth. The videos are well-produced, clear and informative. Cresswell is a professional.  She trains dogs for film and TV.
So her program is tested in the real world.
Inside The "Game Method"
There are many different companies offering dog training online, with a wide number of methodologies. Dove Cresswell's method is clear and responsive, respecting the personality of your animal while making sure that you are in a position of authority.
The core of the Dove Cresswell method of dog training online is the "game method," which harnesses your dog's natural instinct to play and channels it into reinforcing good behavior.
Dove Cresswells Dog Trainer Online Conclusion
The conclusion of my Dove Cresswells Dog Training Online review is that it's a solid program for time-starved pet owners to get up to speed with best practices in animal training. With video content that can be watched on your home computer, tablet or smartphone, it's easy to do your pet's lessons on the go.
Buy Dove Cresswell's Dog Training Online